Innovations in bathroom design are happening, as more and more clients spend significant time in the bathroom. As a result , the style of these often overlooked spaces are ever changing. Here are some fresh trends in bathroom design to consider when planning your next bathroom design.
Statement tile floors
These graphic floor patterns make these otherwise simple rooms feel handmade and special.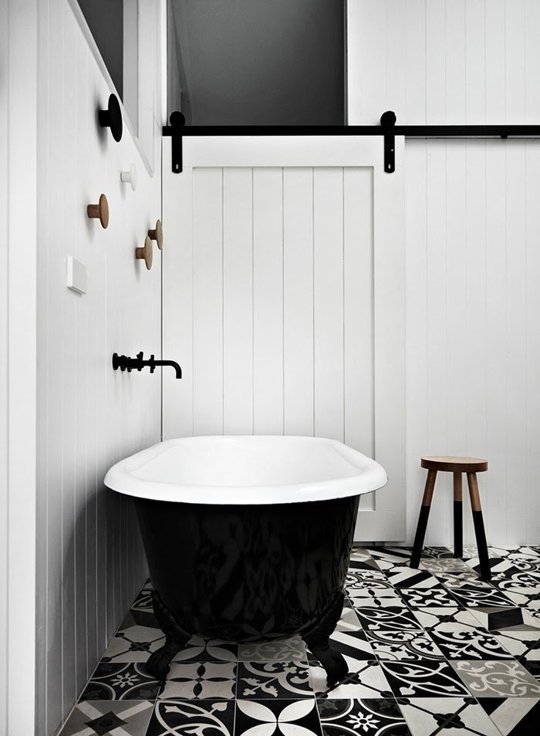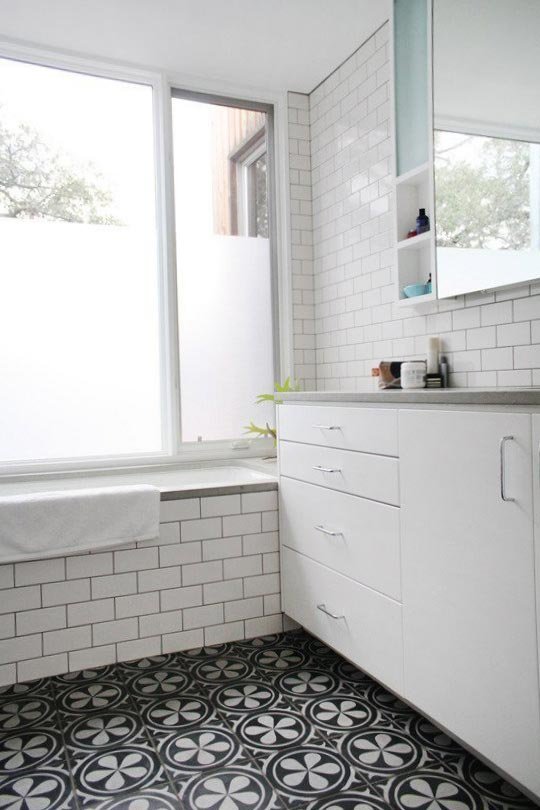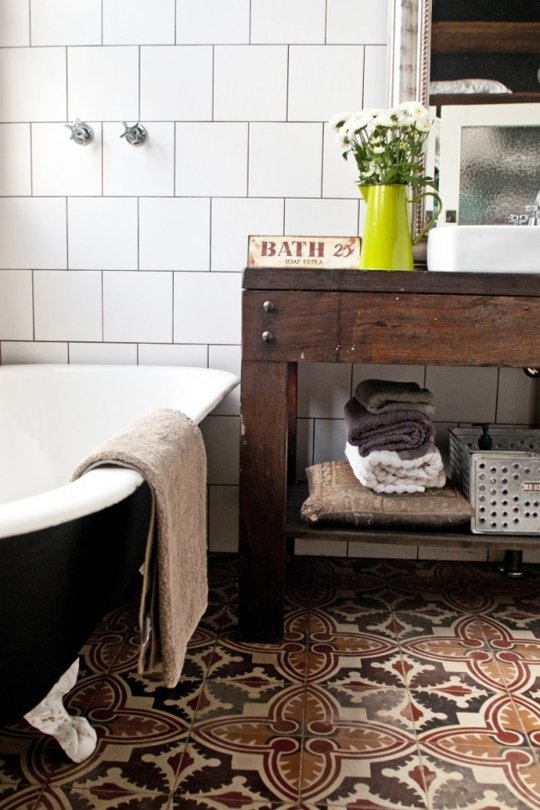 White and Wood
Hardwood floors and walls create warmth, but the white is clean + modern and a great compliment.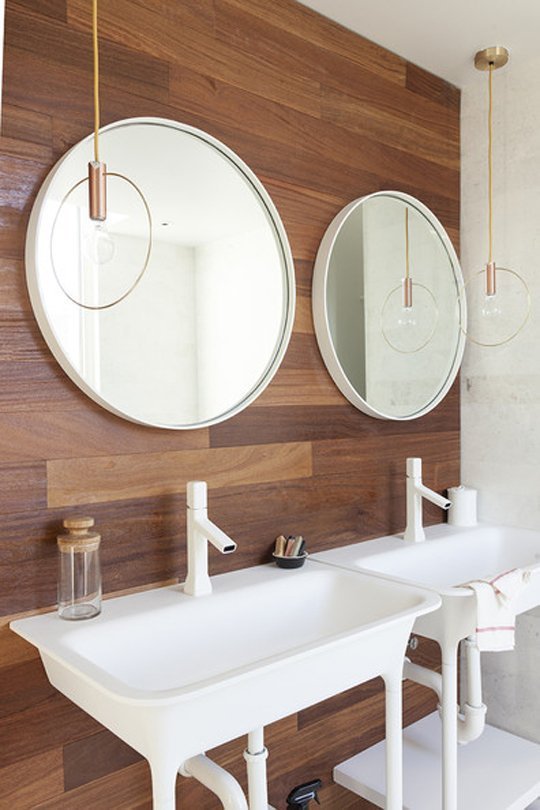 Vintage styling
You'd think that the bathrooms of 2016 would be modern marvels and high tech wonders. Instead , a lot of home owners are opting for a throwback from the past. Recreating the look of the vintage bathroom, is quite a hot trend! These bathrooms reflect the look with standard black and white , brass accents and classic materials such as subway tiles and marble.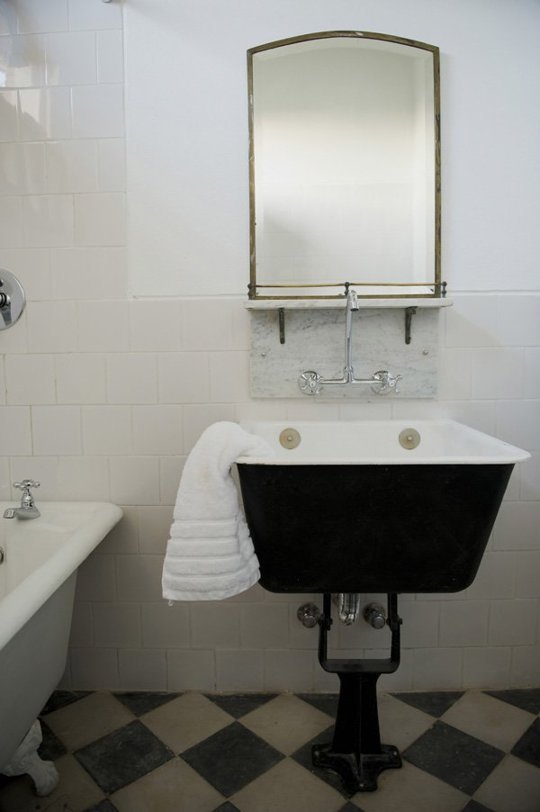 *All pictures sourced from Pinterest